Don't Overpack. What to Take on Holiday.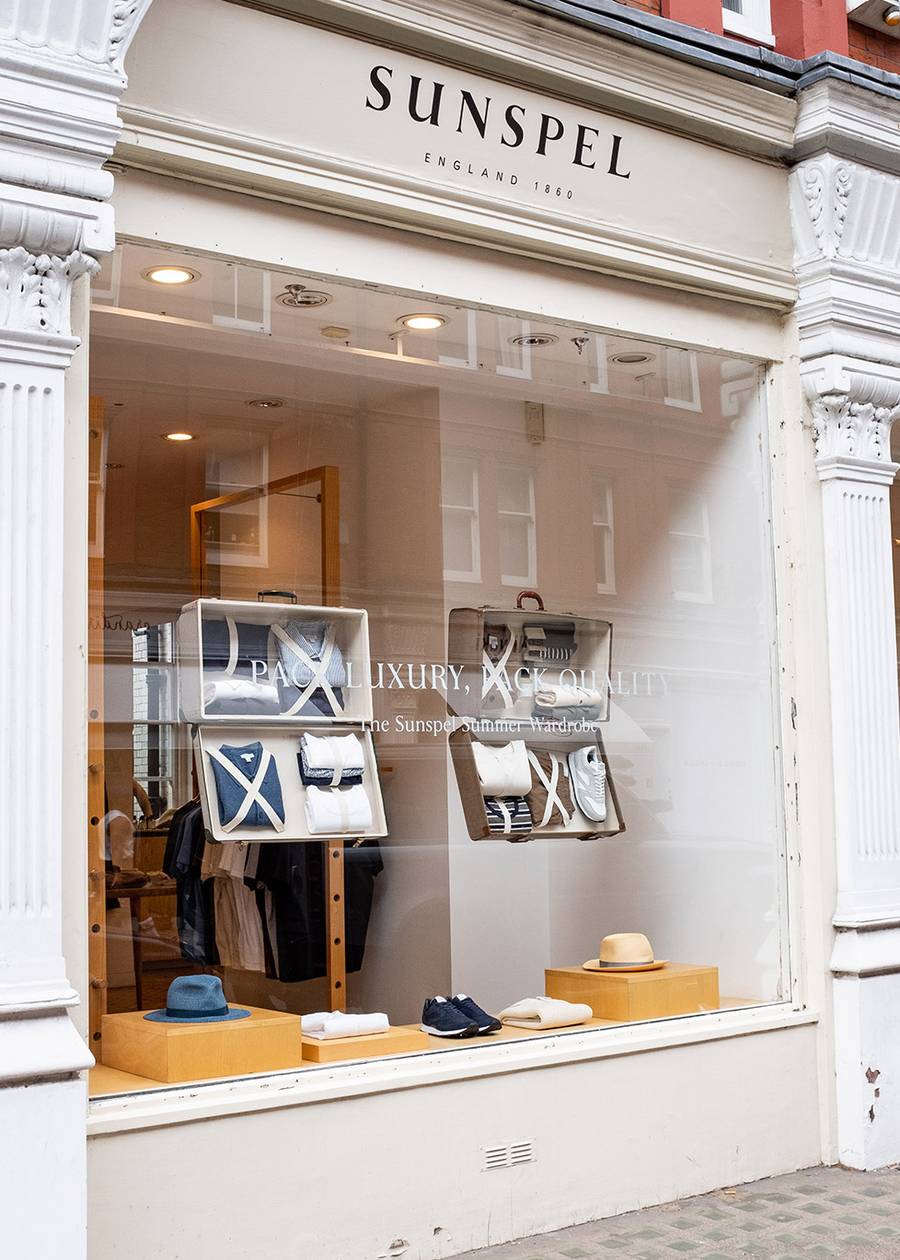 Packing for your summer holiday is always tricky. From the beach to lunches in town, the deck chair and drinks at the bar, you've got to pack a range of outfits. So with limited suitcase space, it's essential you take versatile, lightweight pieces that will be comfortable to wear but will guarantee you always look your best.
To help you out, we've created a list of everything you'll need.
The Classic T-shirt
A T-shirt is a must on holiday and you should look no further than the Classic T-shirt. We've been perfecting it since 1908 and it's still handmade in our Long Eaton factory from the world's finest Supima cotton. With a lightweight, smooth feel, it will keep you cool in the sun.
If you'd rather a thicker, midweight fabric, the Riviera T-shirt is also a great option. Both are available in a range of summer shades.
The Riviera Polo Shirt
This is the ultimate polo, crafted from a soft, breathable Supima cotton mesh. It was recently described by Matt Hranek of the WM Brown Project, as "the best short sleeve polo shirt ever been made." Lightweight and versatile, it is perfect for taking on holiday. And of course, it was tailored for Daniel Craig when he played James Bond so you're guaranteed to look great.
We have several other polo styles too. Our knitted polos are chunkier and have a vintage feel while our Organic Cotton Towelling Polos are ideal for the poolside/beach.
The Linen Shirt 
Crafted from the finest Italian linen and garment washed for an extra-soft handle, this is the ultimate luxury linen shirt. It's an effortless piece that can be thrown on over swim shorts or dressed up with a jacket in the evening. Available in both long and short sleeve they come ina range of seasonal shades.
The Linen Suit
If you're looking for a smarter outfit, our linen suiting is ideal. Unstructured and light, it's also crafted from soft, breathable Italian linen. You could take just the jacket, just the trousers or both together. Either way you'll be sure to be looking stylish while remaining comfortable and cool. Perfect for sipping cocktails in the evening.
Sea Island Cotton
Sea Island cotton is the world's finest and rarest cotton and no luxury suitcase is complete without at least one piece. Its exceptionally long staple makes it unparalleled for smoothness while keeping it lightweight and cool too. We've been working with it for over a hundred years and our wide collection has something perfect for your holiday.
Shorts
If you're going somewhere warm, you'll need a pair of shorts. We've got a range of styles and fabrics all of which are perfect. From our Stretch Cotton Twill Chino Short to our Cotton Linen Drawstring, we've got a style for every preference.
SEAQUAL Swim short
Our SEAQUAL swim shorts are cut for a timeless finish and made from SEAQUAL YARN, a sustainable fabric crafted from upcycled marine plastic. They are perfect for any swimming - be it in the sea or the pool – and they're stylish enough to pass as shorts in between. You can't leave these out of your suitcase.
For a perfect poolside pairing, wear with an Organic Cotton Towelling Polo Shirt.