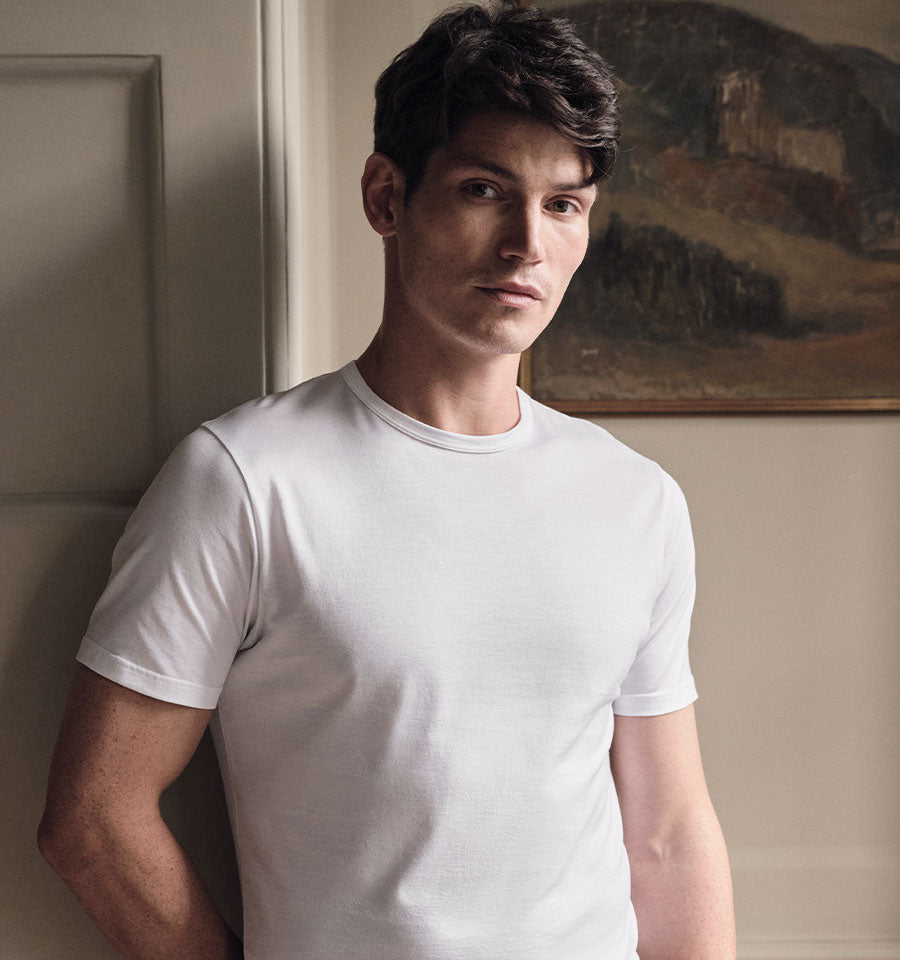 SUNSPEL T-SHIRTS
Soft, comfortable and crafted from the world's finest fabrics
Shop Men's
Men's Classic T-shirts
Handmade in our English factory using the finest Supima cotton fabric for a lightweight, effortless feel.
Men's Riviera Midweight T-shirts
Crafted from a midweight cotton fabric and originally tailored for Daniel Craig's James Bond.
Men's Heavyweight T-shirts
Carbon brushed for an extra soft handle, our heavyweight T-shirts have a contemporary oversized cut for a relaxed fit.
Men's Sea Island Cotton T-shirts
Crafted from the world's most luxurious cotton, these T-shirts are unrivalled for comfort and softness.
Women's T-shirts & Tops
Made to last, they're the perfect everyday essentials and help form the basis of your wardrobe.