The Modern Work Wardrobe
Crafted for comfort and timeless style, these pieces form the foundations of the modern work wardrobe.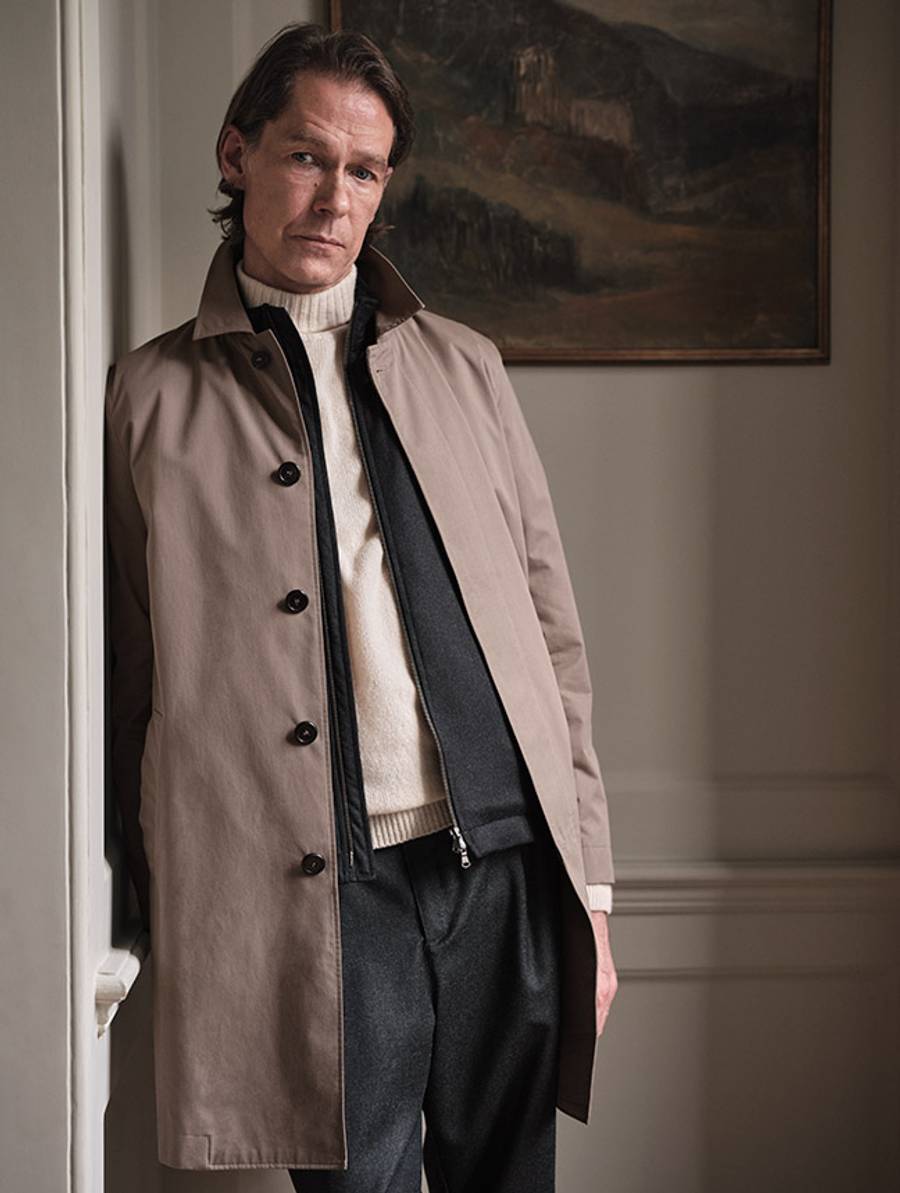 As people begin to return to work after summer, we take a look at the essential pieces you'll need for the office. Combining exceptional comfort with timeless elegance and style, these are the building blocks of the modern work wardrobe. 
Shirts
At the heart of every work wardrobe is the shirt. Worn all day, it's essential to have shirts that are exceptionally comfortable as well as smart. For a smart casual look, our Oxford shirts are fabric-washed for a super-soft handle and our brushed cotton, flannel and jersey shirts are also ideal options. For a more formal style, the Sea Island cotton shirt is made from the world's finest and rarest cotton and is the pinnacle of luxury shirting.
Unstructured Jackets
Contemporary and relaxed yet formal and timeless, unstructured jackets are perfect for the modern workplace. Cut to be comfortable and effortless and made from the highest quality fabrics, we have a range of jackets and blazers, from super soft cord and lighter cotton linen to wool fabrics that are ideal as we head into winter. Whichever you choose, you can guarantee the quality of the cut and fabric means you will look your best. Many of our jackets come with matching trousers too, completing the contemporary suit.
Trousers
We have a broad range of trousers with a style for every level of formality, and as mentioned many come with matching jackets. Our chinos combine comfort and formality, as do our pleated trousers which are available in several fabrics including fine cord, seersucker, wool flannel or twill. Whatever you're looking for, we have a pair for you.  
Knitwear
For knitwear, it's ideal to have pieces that are versatile. They need to be warm enough for cold days, light enough for warmer seasons and smart enough to be worn on their own. Our lightweight merino knits are perfect for this. Lightweight, smooth and breathable, we have a range of styles from roll necks to polos and half zips. Our Sea Island cotton knitwear is unrivalled for comfort and pure luxury while for heavier, warmer pieces, our lambswool and cashmere collections are beautifully made and exceptionally soft.
Key Layering Pieces
We have many other key layers that are perfect for work or the commute. Our gilets are versatile and contemporary: the insulated wool gilet is especially warm; the knitted gilet, crafted from a cashmere lambswool blend, is soft and smart; and the double-faced wool-cotton gilet has a smooth feel while looking formal and elevated. Cardigans are another great option and work very well as extra layers in the cold or as standalone pieces. We have several styles in a range of fabrics including lambswool, cotton and merino wool.
If you are looking for a jacket that's not as formal as a blazer, our Twin Pocket Jackets are a great option offering a casual yet refined look. They're also versatile and comfortable so perfect for wearing at the weekend too.    
Coats 
As the weather turns and autumn arrives, a good coat is essential. Our technical macs are lightweight and highly water-repellent making them elegant but functional options. Our Ventile jackets meanwhile are crafted from Ventile fabric – a completely water-repellent 100% cotton fabric originally developed during WW2 to protect airmen who fell into the sea.
We also have several overcoats. They are warm and comfortable and offer timeless silhouettes. Our wool-cashmere overcoat comes in either navy or charcoal melange while our Harris Tweed Car Coat is crafted entirely on British soil making it the ultimate luxury British coat.